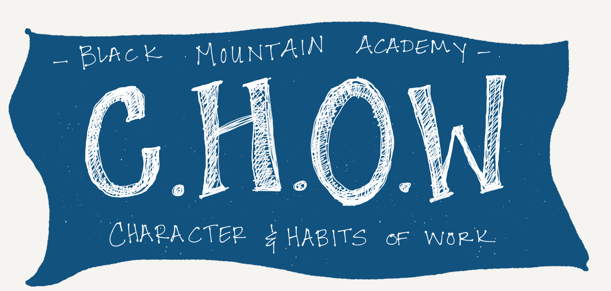 For students, developing skills around goal setting is an important component of increasing motivation, achievement, and self-regulation in both academic and social settings. At Black Mountain Academy, we support that character has as much to do with student success as academics, and we hold high standards for both.
Every week, students set personal CHOW (Character and Habits of Work) goals that align both with personal phase progress and our Core Values in citizenship, mindful living, and accountability. Focused and individualized CHOW goals support personal development and hard work, and make concrete our forth Core Value: Growth Mindset.
Here are a few examples the CHOW goals our students have created for this week. What is a CHOW goal you might set for yourself this week?