A MESSAGE FROM CARLA: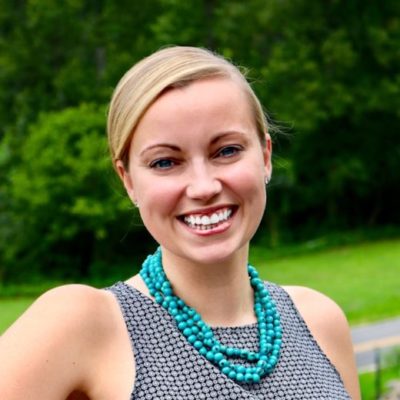 Thank you so much for taking the time to learn more about Black Mountain Academy. As I hope you will soon discover for yourself, BMA is a unique boarding school, dedicated to helping adolescent boys with neurodevelopmental challenges. These challenges may include autism spectrum disorder (level 1), social communication disorder, ADHD, learning disabilities, and other executive functioning deficits. The work we do at Black Mountain Academy is very close to my heart. On a personal level, I know first hand the both the gifts and challenges that autism spectrum disorder can add to a family system in today's fast paced, performance driven world. Our goal is to help each student find lasting success in life by building skills within our six CORE areas:
Academics: It is natural for students to be curious about the world around them. At Black Mountain Academy, we provide a rigorous and inquiry-based curriculum that fully engages a student's natural curiosity while thoughtfully supporting his individual needs as a learner. From content to executive function supports, to the development of real-world skills.
Wellness: Unless your son is participating in athletics at the varsity level, high school is often a time when many boys begin to lose the opportunity for healthy ways to move their body and unfortunately become more sedentary. We believe in looking at your son's health in a holistic fashion and want to help teach him habits and routines that will support wellness throughout his life. Part of our wellness goals includes regular trips to the gym as well as learning how to enjoy a balanced diet.
Social Relationships: Because we utilize a community-based model, our approach to developing a student's social skill set is seamlessly integrated into every aspect of his life here at Black Mountain Academy. Whether your son is attending a local event, enjoying recreational opportunities in the community, or simply enjoying a casual meal with friends, we have intentionally woven opportunities for social skills practice into every aspect of his daily life.
Executive Functioning: Juggling the routines of everyday life can be difficult, especially for students who struggle with task planning, execution, and completion. We incorporate the very best in modern, evidence-based coaching strategies to assure that students can manage life inside the classroom as well as their life in the larger community. We use a practical approach to ensure that each student learns skills that will prepare him to be successful following graduation.
Independent Living Skills: To be successful in life beyond high school, our students need support to refine their daily living skills, and to encourage them to integrate these skills in an independent fashion. While at Black Mountain Academy, our students master generalizable skills that strengthen their abilities to adapt and function in the world around them.
Emotional Regulation: Led by highly trained therapist and residential coaches, students learn and practice emotional regulation skills and mindfulness techniques throughout every aspect of our comprehensive program. Our goal is to prepare students to manage their complex emotional lives, express their thoughts and feelings in a healthy manner, and learn to appropriately advocate for their wants and needs.
I began my career as a therapist working with "quirky boys" almost 10 years ago. During that time, I have worked in a wide variety of clinical settings, including therapeutic boarding schools, wilderness therapy programs, inpatient hospitals, and private practice.  While the idea of having your son attend school away from home may seem scary, I have seen the transformative power that a positive boarding school experience can have on the life of a young man who is struggling to keep up with and connect to his peers. At Black Mountain Academy, your son will develop and routinely practice the skills he needs in an environment designed specifically for him. Choosing the right school is an important decision. If you have questions or if you are wondering if Black Mountain Academy is a good fit for your child, please give me a call. I will listen and work closely with you to help you make an informed decision about your son's future. I look forward to connecting with you soon! Warmly,

The Admissions Process at Black Mountain Academy
Schedule an Initial Admissions Call: During our initial call we can discuss the goals you have for your son, the current challenges that your son may be experiencing, family issues you may be concerned about. I will also be happy to answer any questions you have about Black Mountain Academy.


---

Complete our Application: In order to evaluate if Black Mountain Academy is a good fit for your son, it is helpful to have you complete the online application. Additionally, if your son has had a psychological evaluation or educational testing completed please feel free to email that to me ([email protected]).

---

Schedule a Tour: We would like to invite you to get to know our staff, meet some of our current students, and experience the community of Black Mountain. Because we are a "community-based model", we feel that it is important for you to see not only our school's campus, but also the town in which you student will be living, working, and playing during his stay.  

---

Plan for Enrollment: Upon review of your application and testing documents, if you and the team of professionals at Black Mountain Academy are in agreement that BMA is the right fit for your son, I will work with you to establish an enrollment timeline and support you each step of the way in that process. Please note that Black Mountain Academy is a year-round school and we offer flexible, rolling admissions to meet your needs.