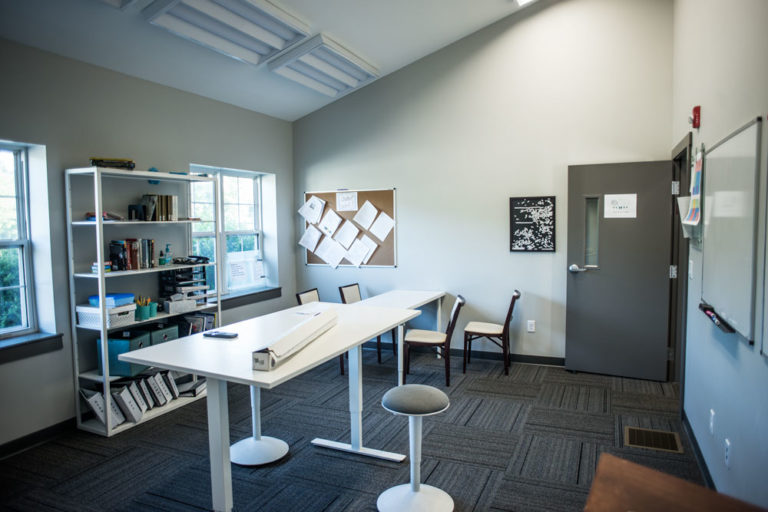 The academic staff at Black Mountain Academy has specifically designed curriculum to meet the needs of students with learning differences and pervasive social challenges. Our boarding school for boys provides students with college preparatory education that integrates rigor and creativity while accounting for a variety of learning needs that may be associated with: 
Autism Spectrum Disorders (Level 1 ASD)
Nonverbal Learning Disorder
Anxiety Disorders
Pervasive Development Disorder
Dyslexia
Dysgraphia
Executive Functioning
Black Mountain Academy's academic program seamlessly integrates experiential education by incorporating off-campus trips, adventure activities, volunteer opportunities, vocational training, and special community events as a means of enriching the in-classroom experience. The classroom at Black Mountain Academy expands beyond the four walls of a traditional classroom setting.
Key Features of the Black Mountain Academic Program Include:
College preparatory coursework and opportunities for credit recovery
Student goal-setting and self-assessment cycles
Skill building through weekly experiences within the community
Inquiry-based learning modules
Mindfulness in the classroom
Practical skills such as personal finance, social skills classes, and resume building
Standards-based grading and rigorous school curriculum
Structured Executive Function skill-building
Purposeful technology integration
Our boarding school for boys provides exceptional educational opportunities on campus and beyond, by introducing real-world topics and requiring real-world skills, by partnering with the local arts and music scene within the community for enrichment, by working with adjunct professionals to bolster focused academic units, and by working with local universities for exposure to real world college experiences and internships.
Examples of local Colleges:
University of North Carolina Asheville
Montreat College
Warren Wilson College
Asheville-Buncombe Technical Community College