At Black Mountain Academy, our nationally accredited academic program provides each student with an outstanding learning experience. Students earn high school credits in a challenging and engaging environment designed specifically for their needs.
The academic staff at Black Mountain Academy have designed a curriculum for students who have historically struggled with learning differences and pervasive social challenges. We provide students with college-preparatory education that integrates rigor and creativity. We do this while accounting for a variety of learning needs associated with:
Level 1 Autism Spectrum Disorder
Nonverbal Learning Disorder
Specific Learning Disorders
Dyslexia
Dysgraphia
Executive Functioning
Pervasive Anxiety
Before attending
Black Mountain Academy
, many of our students have had difficulty in traditional academic settings. We understand these challenges. We make it our goal to help each student rekindle their desire to learn.
Key Features of the Black Mountain Academic Program Include:
Student goal-setting and self-assessment cycles
Skill-building through weekly experiences within the community
Mindfulness in the classroom
Practical skills such as personal finance, career exploration, and resume building
Structured executive function skill-building
Purposeful technology integration
College preparatory coursework and opportunities for credit recovery
1. An Individualized Approach To Education
At Black Mountain Academy, we transform the academic experience. We take the time to design an individualized educational plan for each student. The program is tailored to meet each student's needs. We account for many factors when creating a student's academic plan. These factors may include:
Academic history
Emotional challenges
Strengths and capability
Personal Goals
Academic Interests
Grade level
Personality
We consider all these factors as we put in place coursework designed to bring out a student's natural curiosity. One way we do this is by introducing some of their interests into the classroom. Teachers also challenge students to improve over time. They do this by helping them find and develop an intrinsic motivation to learn. The goal is for students to gain confidence in themselves and to think independently. We want our students to develop the skills to progress academically and enjoy learning.
2. Therapy and Academics are not exclusive at Black Mountain Academy
At Black Mountain Academy, we encourage students to apply therapeutic tools and skills in their academic life. Our teachers and therapists maintain close communication with each student. This communication ensures that the treatment goals for each student are applied in the classroom setting. We aim to support their learning needs and recognize their strengths. We identify and address their areas of growth. We work together with our students and their families to reach their therapeutic and academic goals.
3. Teachers at Black Mountain Academy
Teachers at Black Mountain Academy provide structure and support to guide each student. They aim to maximize their students' potential. Teachers do this while building a personal relationship that supports learning. Our teachers engage students in the learning process and help them to build skills essential to academic success. Our teachers assist students in developing a plan that emphasizes their strengths and engages their interests. Our academic team helps students develop educational tools and coping skills to overcome academic challenges that may have hindered their success in the past.
The average class size at Black Mountain Academy is typically 5-8 students. This small class size allows teachers to devote more of their time to each student's needs. Small classes also enable teachers to focus on executive functioning skills in the class. These skills include organization, planning and preparing, time management, follow-through, and emotional regulation. Additionally, with smaller classes, teachers can attune to the emotional needs of each student. Teachers are then able to provide in-the-moment social coaching in the classroom.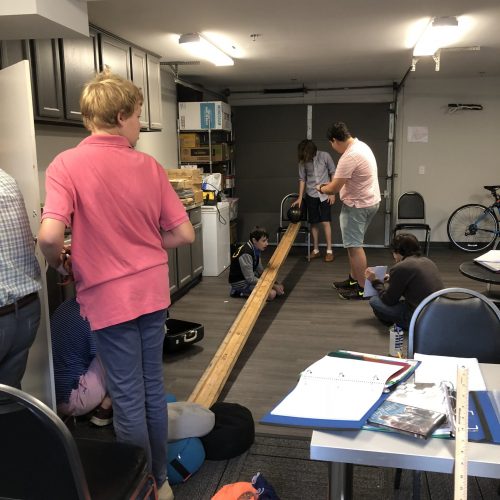 5. College and Career Preparation
At Black Mountain Academy, college and career preparation are a crucial part of our academic program. We enhance post-secondary planning by providing students with information about colleges. We then allow them to explore their options when it comes to this critical life decision. We do this by:
SAT / ACT prep courses and testing
Transitional academic planning
College campus tours
Dual enrollment college classes for our juniors and seniors
Career exploration and assessments
Dual Enrollment Course Work Provided By
Asheville-Buncombe Technical Community College
Montreat College
Local Colleges Students Have Toured
University of North Carolina Asheville
Montreat College
Warren Wilson College
Appalachian State University
Our Academic Team develops experiential learning opportunities for students that allow them to apply their knowledge in the real world contexts. Students are able to solidify what is being taught by applying in-the-classroom learning to a broader life experience.
Examples of off-campus trips and experiences:
Thomas Wolfe's Home
Nina Simone's Birthplace
The Biltmore Estate
Carl Sandburg's Home
Flat Rock Playhouse
Riverside Cemetery
Asheville Library
BMW manufacturing plant
Diamond Brand Gear Sewing Factory
GE Aviation Plant
Pisgah Astronomical Research Institute
Water Treatment Plant
NC Renaissance Festival
MOOG Music Studio
Asheville River Arts District
Washington D.C.
Cherokee Reservation
Brevard World War II Museum
WNC Wildlife Nature Center
Local Special Olympics event
Pisgah National Forest
The Blue Ridge Parkway
Folk Arts Center
Mt. Mitchell State Park
Asheville Botanical Gardens
Diana Wortham Performing Arts Center
Black Mountain Academy is fully accredited by Cognia (formerly AdvancED).
"Based on a set of rigorous research-based standards and evidence-based criteria, the accreditation process examines the whole institution–its policies, programs, practices, learning conditions, and cultural context–to determine how well the parts work together to carry out the institution's vision and meet the needs of every learner. Accreditation isn't about passing a one-time inspection. Rather, accreditation recognizes education providers that demonstrate and sustain their commitments to continuous improvement and better learner outcomes."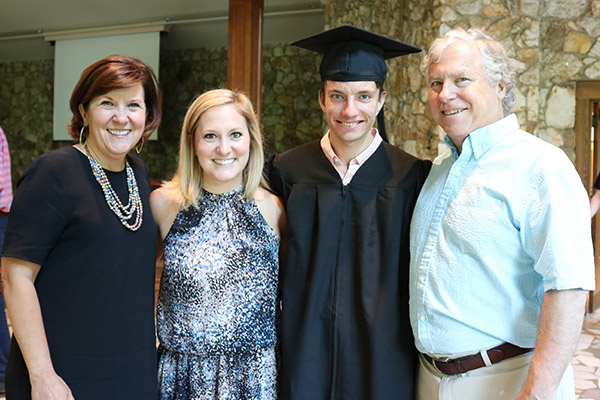 You can expect great things from each Black Mountain Academy graduate. Our students are well equipped to face academic challenges and chart a path toward future academic success. At many points throughout their stay, each student will complete a nationally normed Measure of Academic Progress (MAP) testing. The MAP test is to ensure we have a clear measure of their current academic knowledge. The test will also help us find any areas of difficulty for the student. The information from this testing helps our academic team continue to individualize coursework. The test helps us support as well as challenge our students. You can expect successful outcomes as your child learns the following skills to succeed academically:
Belief in their academic abilities
Understanding of their learning strengths, weaknesses, and needs
Self-advocacy with their educational goals
Improved communication skills
Organization and time management
Goal-directed problem solving
Post-secondary education planning
Emotional regulation skills
Social Collaboration