We've all heard this before.  It's so simple: just start… but starting can almost seem impossible.  With the New Year here, loud and proud, most of us are looking for ways to improve the coming year – A New Year's Resolution.  Losing weight, eating healthier, being more creative, etc. And they tend to start out with good intentions only to fall to the wayside when life catches us off guard.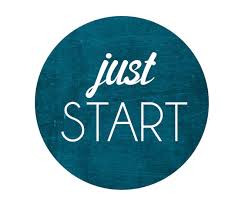 We run into this with our students here at BMA as well.  The boys, just like all of us, have good intentions and sometimes fall off track when life hits them.  This is where the quote above becomes more important than ever. A Single Step. Starting with something as simple as drinking an extra glass of water each day.  That's all we ask. Little goals that pile up over time to create better lifestyle habits.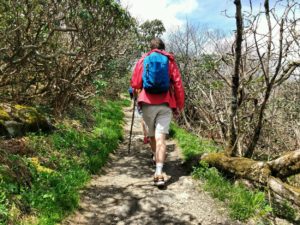 It sounds so simple, but sometimes the most simple is the most effective.  I found this to be true when I began my weight loss journey. At 220 lbs, getting to a healthy lifestyle seemed like a monumental challenge.  It was something I had failed time and time before while I went through college. That's when the quote above struck me like lightening. Instead of staring at the top of the mountain, I just looked at the path before me – and I walked.  Step after step, over and over, little victories every day that made me realize that I could achieve almost anything if it was broken down properly.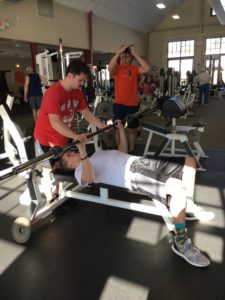 That's the picture we try to paint for the guys here at BMA.  Don't worry about the mountain top, you'll get there (no matter how impossible it seems), all you have to do is start.  Take a step. The staff here at BMA model this for the guys as well. Drinking a little more water. Eating an extra vegetable or two.  Picking whole wheat bread over white. I invite you to try it as well. Add it as part of your New Year's Resolution. Little victories.  Small steps. Over and over. Trust me, if I can get there, so can you and so can our students.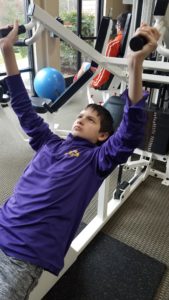 ---
Blog written by: Robert Prevatt, NASM – CPT, ACSM – CIFT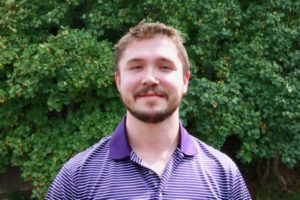 While born and raised among the beaches of Charleston, South Carolina, Rob has come to call the mountains home. Rob attended the College of Charleston and graduated with a B.A. in Theater. Following graduation, Rob pursed his passion for living a healthy lifestyle and became a Certified Personal Trainer (CPT) and Fitness Nutrition Specialist (FNS) through the the National Academy of Sports Medicine (NASM). Through the American College of Sports Medicine, Rob became a Certified Inclusive Fitness Trainer (CIFT) which has prepared Rob well to work with students with neurodevelopmental issues, such as autism.
Prior to joining the Black Mountain Academy team, Rob was in charge of the fitness programing for over 600 residents at a large facility for people with mild to profound developmental disabilities located in Chicago, Illinois.  Rob states that what he most enjoys about his role as the health and wellness coach at Black Mountain Academy is the ability to encourage, motivate, and push our students past what they think they can do. "Many of our students do not conceptualize themselves as athletes or as having any type of innate physical ability. Many of them think that they can't excel in the weight room and I get the opportunity to help them change their mind about that."
When not pumping iron with our students, Rob also serves as the advisor to the Improv Club at Black Mountain Academy which allows him to put his background and education in theater to good use. Outside of work, Rob enjoys traveling and spending time with his wife.